Partners of the Printemps group since 1995, we have created a single, innovative and centralised platform for the men's footwear business, almost exclusively managing all of the Printemps chain.
We have created a new business model to meet the needs of department stores. A platform operating multi-brand "shop-in-shops". We centralise deliveries and redistribute them to points of sale, and pool the turnover of a large number of brands in the same space.
We manage all operations between the brands and the department store:
Brand research and selection (jointly with the department store), product selection
Management of orders and flows of goods and capital
Track sales, stocks and supplies
Merchandising, sales, promotion of brands and their concept
Logistics management of the flow of goods
The provision of in-store sales information on our server made available to suppliers
More than 40 brands are managed in this way.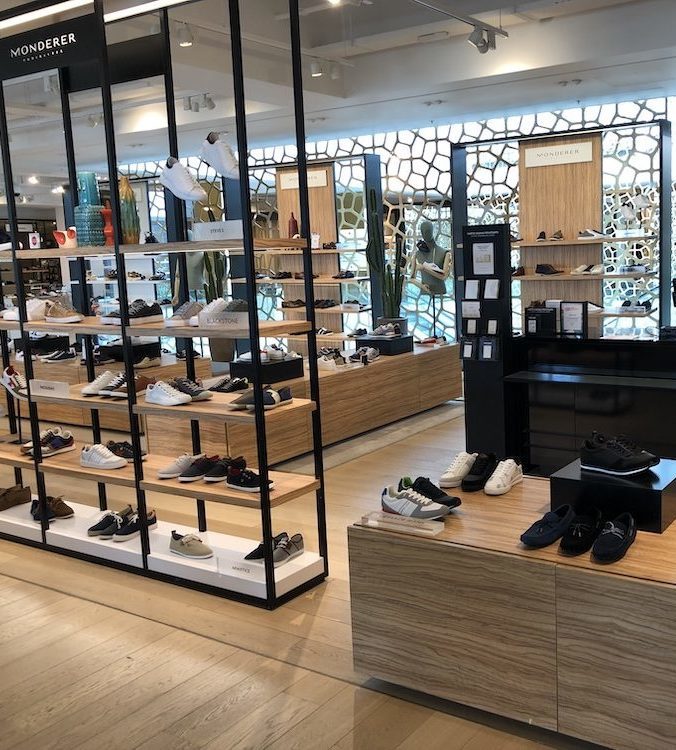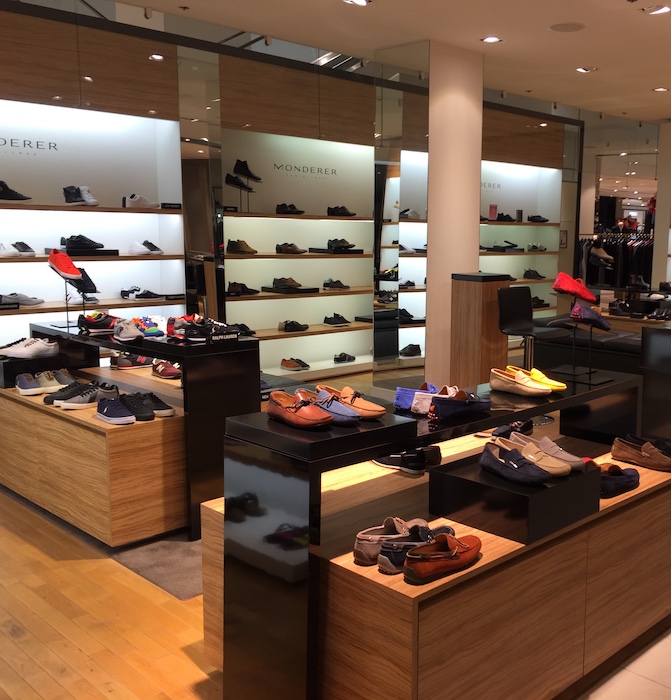 We are recognised for the quality of our distribution of mid / high-end and luxury shoes.
Our highly qualified staff listen and advise consumers, and our merchandising is neat and clear, highlighting partner brands. The sales team knows the brands, their stories and their values
Commercial and promotional events are organised for the brands. The brands' communication and marketing initiatives are relayed in the stores. We do not just promote brands however. We also offer an innovative and dynamic shopping experience for consumers.
We are located:
For the Paris region: 4 points of sale.
Elsewhere: Le Havre, Nancy, Lille, Rennes, Lyon, Rouen, Marseille, Strasbourg, Metz, Toulon, Cagnes-Sur-Mer